Welcome to my blog, blog hoppers! You've probably come here by way of Dawn's Blog, if you haven't please check below for the entire list of the hop to make sure you see everyone's blog and are eligible to win!
The two super talented design teams of Made Especially For You and Digi Darla have teamed up to display some amazing Spring themed projects for you today. There are also some outstanding sponsors who have graciously offered up some grand prizes!!
YOU MUST COMMENT ON EVERY STOP TO BE ELIGIBLE TO WIN. YOU WILL HAVE UNTIL SUNDAY, MARCH 18th TO HOP.
WINNERS WILL BE POST ON BOTH MADE ESPECIALLY 4 YOU AND DIGI DARLA ON TUESDAY, MARCH 20th.
$20 to Digi Darla's Online Digi Stamp Store!!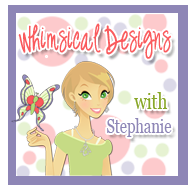 A set of Whimisical Designs stamps: Everyday Sentiments.
Two pack bundle of 3GJ Crinkle Ribbon!!

A five piece set of handmade crafts pins from Jessica's Craft Shaque!!
$25 gift certificate to Paper Piecings by Nikki!
DigiDarla's Aviator Kitty 7
stamp. Isn't he adorable!??!! I just had to choose him for this blog hop! I know he's not technically a Spring image, but I thought if I added some giant fluffy clouds and some colorful birds it definitely turned it into an unconventional Spring card! :) Now how about some
BLOG CANDY
!!! Digi Darla so graciously allowed us to each give away the digi stamp we used on our projects to one lucky winner from each of our blogs!! Isn't that awesome!!?? To be sure you're entered to win make sure you're a follower of my blog (to do so just hit the blue "join this site" button on the right under my profile and above my current followers or up top to the left on the Blogger bar click the tab that says "follow") and leave a comment on this blog post. East Peasy! :) The next stop on the blog hop is:
Michelle.
If you are just starting out here on my blog or you lost your way the official blog list is just below:
Don't forget to check Made Especially For You or Digi Darla on March 20th to see who Mr. Random Number Generator Chooses for the Grand-Prize Winners.
Before you go....
The challenge schedule each month:
1st Week:
Create a card for the theme of the month using a certain item/product
2nd Week:
Create a card inspired by the provided sketch
3rd Week:
Create a card using three of a certain item
4th Week:
Create a card using the specified technique
Monday is always time for a new and exciting challenge.

Craft 'n Chat Thursdays will have a handy new tip for you.

Do You Speak Cricut Saturdays will have a new Cricut cart review in case you wanna try it before you buy it.

Lucky Link-up is a monthly Cricut cartridge giveaway for those who link-up with us in the current challenge. And there will be extra entries for friends that you recommend when they link-up.
Monday every other week starts a new 2-week challenge.

There is always a freebie to grab and use..since you gotta use a DD image to play.

There is always an awesome image to earn by linking-up. So you could get 2 digis just by playing ;0)
Thanks so much for hopping along with me today!!!!
Inky and glitter fingers for all!
-Gaby